Corporate Travel | Master Builders Insurance Brokers
Corporate Travel
Protection for incidents while travelling.
Cover for
Emergency overseas medical evacuation
Medical expenses
24 hour emergency assistance
Lost deposits
Lost and/or damaged luggage
Lost and/or damaged personal effects
Rental car excess
Credit card fraud
Extortion
Personal liability
What is Corporate Travel Insurance?
Corporate Travel Insurance comprehensively covers your directors and employees travelling for business interstate, intrastate or overseas.
The fundamental purpose of Corporate Travel Insurance is to give you access to medical emergency assistance while you are travelling overseas. Services include clinics, doctors and nurses, and evacuation.  The policy offers emergency assistance for other risks to your safety, such as natural disasters, political unrest and extortion. Security and safety experts are on call.
The policy also covers the cost of other mishaps: lost or damaged luggage; loss of personal effects including money and credit cards; cancelled flights and accommodation; rental car excess; and more.
An effective response to a travel emergency or serious misadventure reduces disruption to your business:
with your employees adequately cared for during and after the trip
the costs of the emergency or misadventure carefully managed
What is covered by a Corporate Travel Insurance policy?
Overseas medical expenses
Ongoing medical expenses in Australia
Overseas medical evacuation expenses
Cover for lost luggage, personal effects, travel documents and credit cards
Credit card fraud
Missed transport connection
Loss of deposits and additional expenses
Personal injury benefits, broken bones, weekly injury, domestic help, student tutoring expenses, weekly sickness
Surgical benefits for injury and sickness
Political risk and natural disaster evacuation expenses
Rental vehicle excess cover
Kidnap and ransom extortion
Personal liability
Extra territorial workers compensation
Spouse/partner accidental death
Education fund benefit
Why do you need this policy?
Here's an example:
An executive travelled to Perth on business, and his company had a Corporate Travel Insurance Policy cover all employees for travel both local and overseas.
When the employee booked into the hotel, he found his hotel room was not made up and went down to advise the front desk. The hotel offered him another room; however, in the confusion of changing hotel rooms, he left his sunglasses in the previous unmade room.
He called reception, and unfortunately, no sunglasses were found.
The executive then lodged a claim with the Corporate Travel Insurer and was cash paid for his loss of $275.
These days travelling for business has inherent risks within Australia and overseas even when you are only travelling short term. Travelling abroad is now riskier than ever, with severe weather, political unrest and disease, so be sure and take out a Corporate Travel Policy.
You will be surprised at how inexpensive it is and providing you peace of mind knowing you have cover for those unfortunate events.
Why choose Master Builders Insurance Brokers?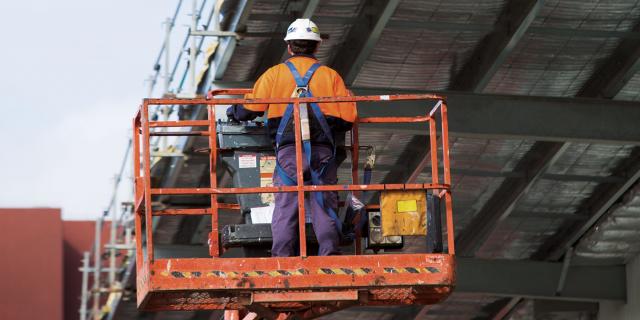 Australia's Best Builders Choose MBIB
Australia's Best Builders
We understand the needs of large scale builders and the level of cover required for major construction projects.
Learn more